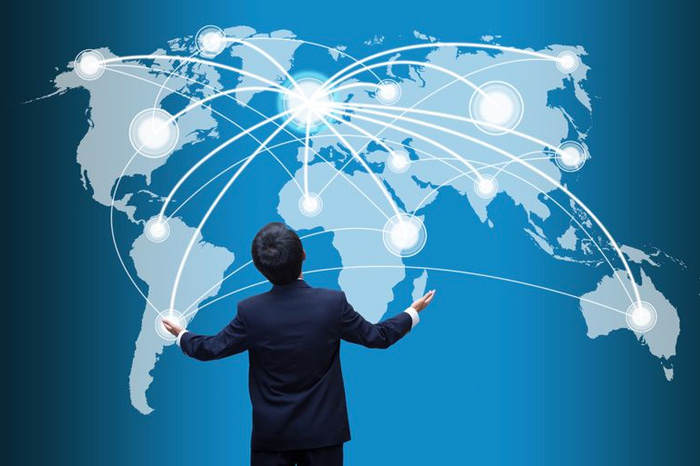 Organizations today are all confronted with many challenges including but not limited to rapid growth, economic shifts, technology, resource rationalization, mergers and acquisitions. However, one common, and perhaps the most critical challenge, is employing and managing their Human Resource. This is driving organizations around the world to consider HR Outsourcing.
Organizations in Asia and Middle East are now just beginning to understand how outsourcing can help transform their HR processes and gain access to state-of-the-art technology at substantially lower costs. HR Outsourcing is one of the fastest growing trends in the business world today. More and more executives understand the value and return on investment of entrusting specialized business functions to partners with expertise in those areas.
Allied Services is uniquely positioned to provide organizations in Pakistan and other regions (through our partners) with a comprehensive single-source suite of solutions and services. It is our unique combination of an integrated, configurable client facing platform and excellent service delivery methodology that provides an exceptional experience for our clients and their employees.
Human Resource Outsourcing Services Include:
Employee Outsourcing
Business Process Outsourcing
Antecedent & Physical Verification
Payroll Processing and Administration Services
Document Management
Employee Outsourcing:
Outsourcing your Human Resource processes to Allied Services is a practical business move. It enables you to save money, reduce risk and reallocate resources to concentrate on your core business. We provide efficient, knowledgeable and effective Human Resource Outsourcing at considerably less cost and risk than maintaining your own HR department. Human Resource Outsourcing will allow your company to:
Organize around core competencies
Reallocate internal resources
Grow faster and increase profitability
Gain access to experienced service professionals
Minimize capital investments
Eliminate technological obsolescence
Gain a higher level of service at a lower cost
Eliminate compliance risks
Business Process Outsourcing:
Business Process Outsourcing is a transaction through which one company acquires services from another while maintaining ownership and ultimate responsibility for the processes. The company informs its provider what it wants and how it wants the work performed while authorizing the provider to operate as well as redesign basic processes to ultimately reduce costs and increase efficiency.
The intent for business process outsourcing is to allow the company to invest more time, money and human resource into core activities and building strategies which fuel company growth.
Antecedent & Physical Verification:
Allied Services provides Antecedent & Physical Verification services like Field Verifications / Investigations which are Contact Point Verifications (CPV) through physical visits to candidate / customer place, Tele-Verifications through telephone, Neighbourhood Checks / Opinion at the time of personal visit, De-Dupe Checks with negative database, Reference Checks with given references, Personal Interviews/ Discussion etc. These verifications can help Credit Decision makers and Risk Managers to evaluate the customers before taking suitable decision on Credit approval.
Payroll Management:
Allied Services can manage payroll for its clients through our in-house technology along with the convenience and peace of mind of filing taxes and managing statutory contributions. Depending on client organization's needs, value-added services like Employee Self Service module are also provided. Our leadership in the field of analytics allows us to offer superior payroll analytics and other operational reports which aid clients in more accurate decision making. The whole gamut of Payroll Management Services includes:
Payroll management
Statutory Compliances like Provident Fund, Professional Tax, Gratuity – and other regulatory laws relating to taxation for compliances.
Employee Self Service with Pay Slip interface.
Comprehensive Reporting
Enrollments – Enroll employees quickly providing enrollment information on one easy screen.
Document Management:
Allied Services also provides its clients with Documents Management services which are essential to store and maintain records of employees. Irrespective of the scale of the organization, securing, storing, retrieving, easy accessing are major concerns for any organization. These requirements of the organizations are completely fulfilled by a Document Management System.
No company should try and function without the assistance of a human resource specialist. Rather than trying to juggle everything in-house, we encourage you to outsource some of your corporate needs to our team of experienced specialists.